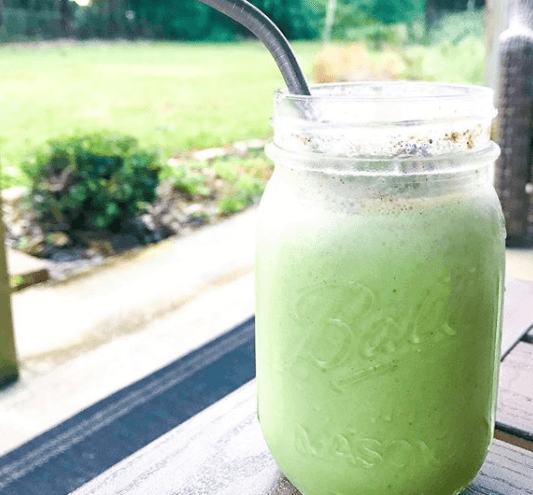 My go to green smoothie when I'm rushing to get out the door for work! Clients love the taste plus it's an easy way to get a vegetable in at breakfast! 
 1/2 cup ice

 1 tablespoon almond or peanut butter

 1 cup baby spinach or kale leaves

 1 scoop of Driven Whey Protein – any flavor you like.

 1 tablespoon chia seeds

 2 teaspoons cacao nibs

 1 cup unsweetened almond milk


Mix all ingredients together in a blender and blend until smooth